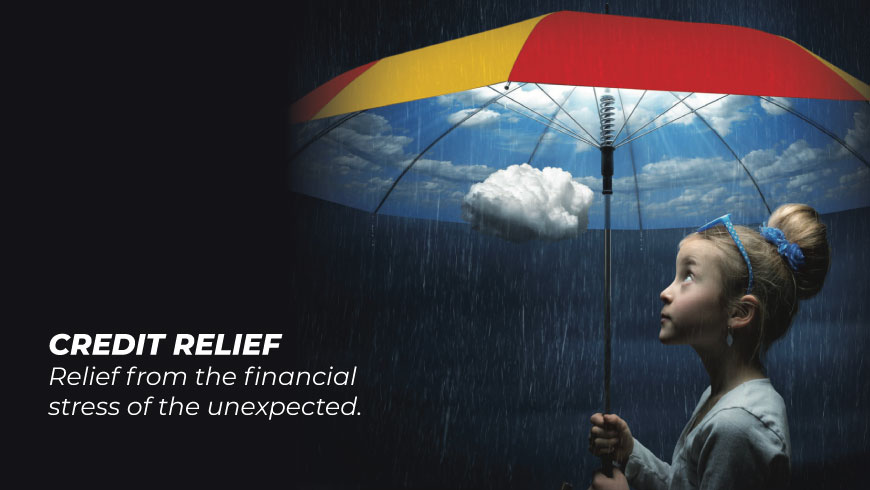 Relief from the financial stress of the unexpected.
Unfortunate events, such as a sudden passing, unexpected illness or untimely layoff, can happen at any time, to anyone. Not only do such events bring physical and emotional pain, but they often bring with them financial pain and anxiety. CreditRelief insurance coverage can help relieve you of that extra burden, and allow you to deal with the more personal side of recovery.
Flexible Coverage
CreditRelief gives you the flexibility to cover your loan or lease, in whole or in part. You can choose to protect your balance through Life Insurance, or to protect your monthly payments through Disability Insurance and Job-loss Insurance… or you can protect both! The choice is yours.
30 Day Guarantee
If you are not completely satisfied with your coverage, simply contact the Administrator within 30 days from the effective date of insurance and your entire premium will be promptly refunded to your creditor.