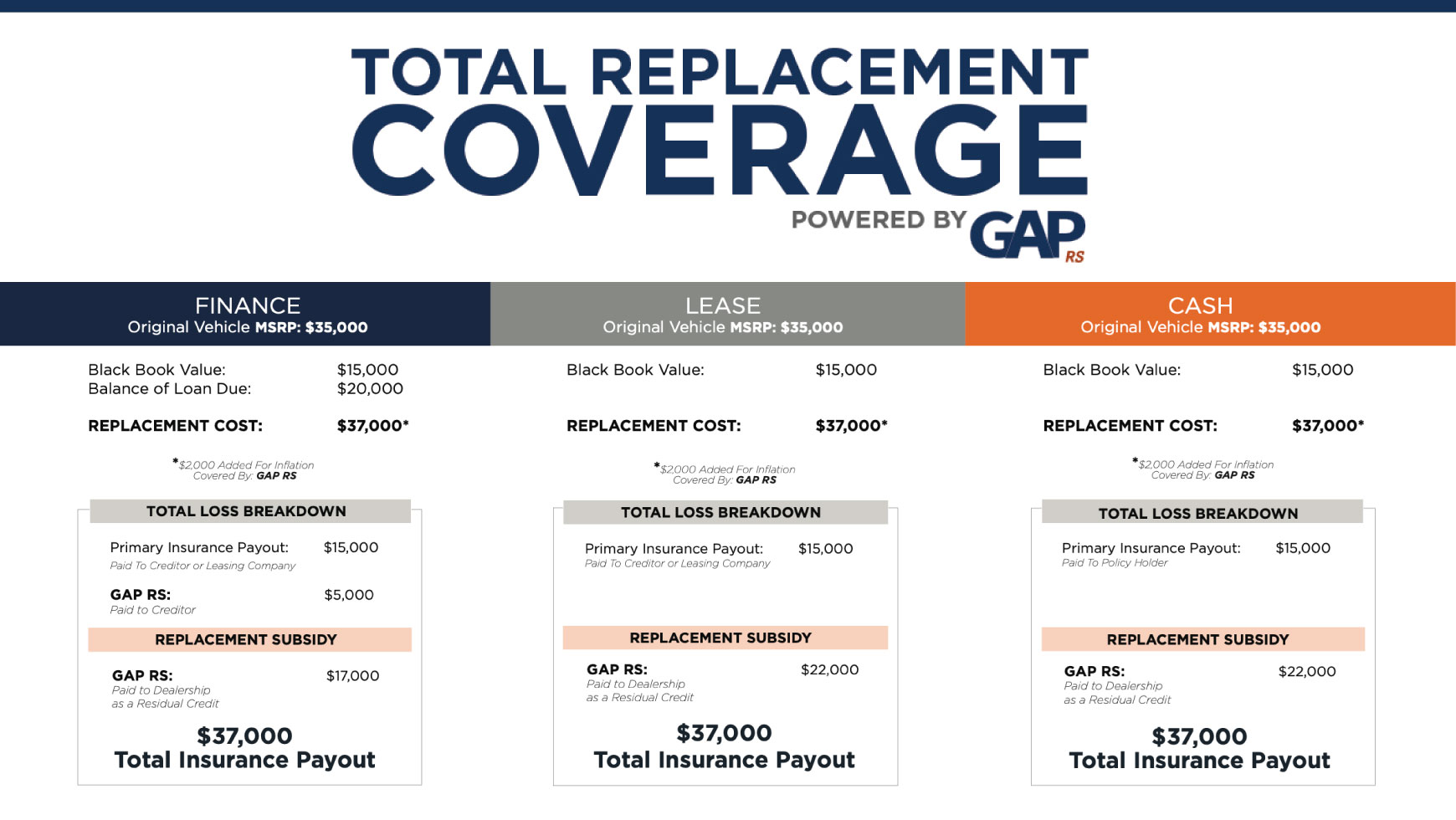 What's TRC Replacement Coverage?
Traditional Guaranteed Asset Protection (GAP) Insurance provides the first layer of protection against the shortfall between the remaining loan balance on your vehicle, and the insurance settlement you might receive from auto insurance policy. This essentially puts you in a break-even situation…but you still need to get a new vehicle.
Enter TRC (Total Replacement Coverage Powered by GAP RS). In addition to what traditional GAP pays, TRC is a replacement subsidy so that you can not only settle the original financing but you now receive a credit toward the purchase of the same or similar vehicle that you originally purchased, including coverage for increased MSRP due to inflation.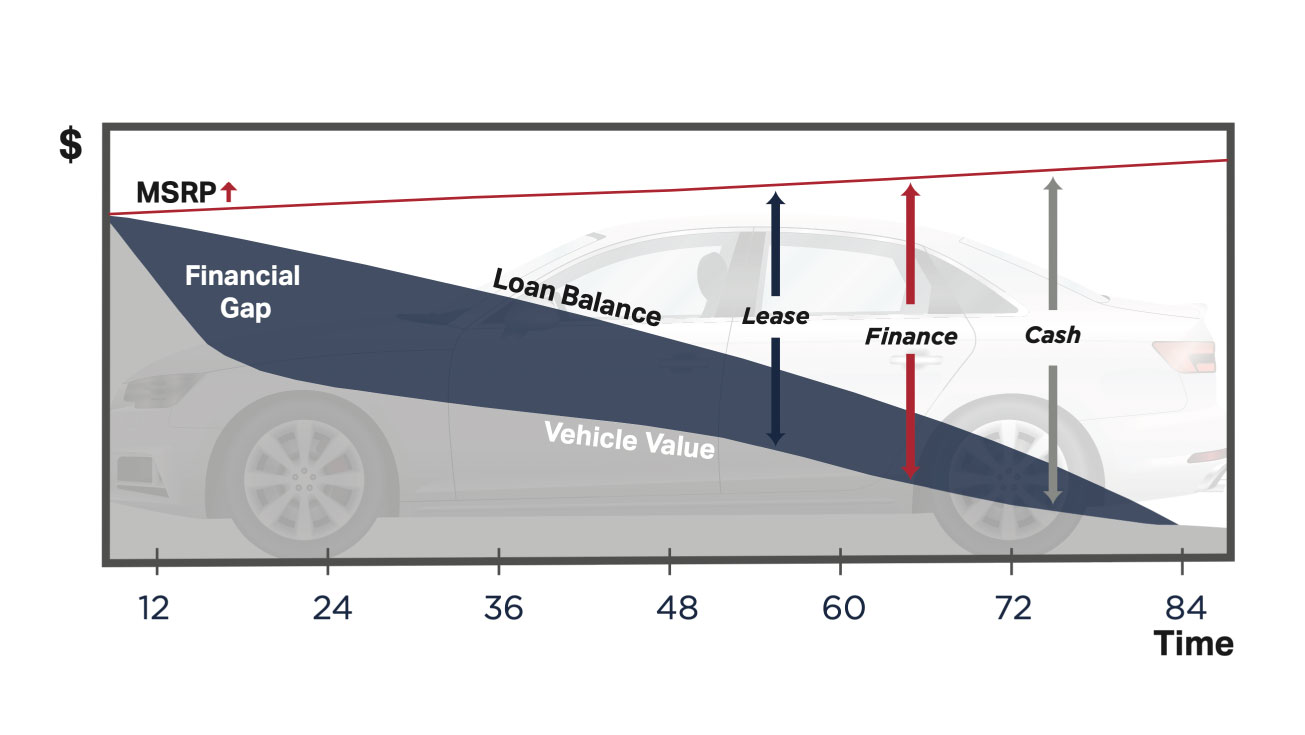 Coverage Highlights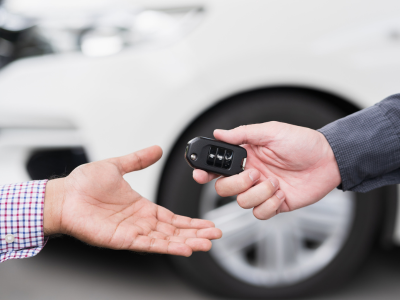 Don't go out of pocket is your vehicle is a total loss, replace your vehicle for little to no cost.
Cover vehicles up to $150,000
Terms up to 84 months
Primary deductible coverage up to $500 for vehicles up to 7 years old
Available for new & used vehicles
Helps maintain your credit rating
Protects against inflation
Covers primary deductible up to $1,000
Insured by Canadian Premier General Insurance Company